S&S HQ
Darla: Last Tuesday, July 19th, Derek and I braved New York City in all its summertime glory to attend the Simon & Schuster Fall preview, and boy did they have a lot of new and exciting books to show off! Simon & Schuster sets their attendees up audience-style (after a lovely breakfast) to view presentations on their upcoming titles. But before the previews, we got a treat - Doreen Cronin and
It's a Birthday Party!
Betsy Lewin were there to read us their newest entry into their beloved series featuring wordy farmyard types -
Click, Clack, Surprise!
(9/6). This time, the crew is getting ready to celebrate Little Duck's birthday -- but Little Duck doesn't know how to get ready for a party! Hilarity ensues as he takes all the wrong advice from watching the sheep shear their coats, the pigs take mud baths, and more. It makes a lovely addition to the series, and another great read-aloud to add to your rosters. Also coming soon in new read-aloud additions:
Is That Wise, Pig
? ((9/13)by Jan Thomas! I bet you can guess the gist of the book from the title!
Sweet, springy diorama goodness!
Derek: Speaking of childhood favorites, do you remember what goes down stairs alone or in pairs? If that jingle rings a bell then you would know that it is a slinky!
The Marvelous Thing that Came from a Spring
written and illustrated by Gilbert Ford (9/13) takes readers, ages 4-8, through the history of one of America's favorite toys. Richard James worked for the United States Navy in 1943 and was tasked to invent something that would stop ship equipment from moving while out to sea. The engineer tried many springs and accidentally ended up with a spring that walked down stairs by itself (or in pairs of course). While the information is interesting the way it is presented is incredibly fun. 2D and 3D art pair together in dioramas to make the story come to life. In one spread a 2D Richard James begs a 2D manager at Gimbels to buy his slinky. The pair are surrounded by 3D boxes, toys, and shelving. Quite inventive indeed!
The subjects of Ashley Bryan's poems,
with the prices they were sold for
Darla: Continuing the illustrated non-fiction trend but in a much more serious vane, you might have heard about this next book by Ashley Bryan, due out 9/13,
Freedom Over Me
. Over the years, Bryan had grown a collection of sales records and wills that deal with the sale of enslaved people. He took those documents and wrote poems, with two poems about each person - one describing their life, and one describing a dream of what their life was, could be, or their innermost thoughts that are just their own. The beautiful mixed-media illustrations heartbreakingly overlay Bryan's depictions of the people he writes about over sales records, newspapers clippings and more. Betsy Bird flagged this gorgeous book in her
Summer Newbery/Caldecott predictions
, so this is one to watch.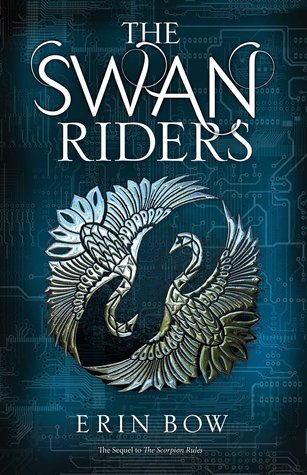 Derek: Now from an all too real past to a stark dystopian future. Last year Erin Bow's
The Scorpion Rules
garnered three starred reviews with Kirkus stating it was "not to be missed." The book takes place in a future where a computer program rules the world. In order to keep the peace between countries heirs to thrones and children with family members who hold political power are brought to live together in one place. Held captive, held as bargaining tools. If your relative tries to invade another country you are taken to a room and sacrificed. I read this last year and thought it was fast paced, smart, thought provoking, and a standalone! Turns out I was wrong about the last one. This year (9/20) the second installment of the Prisoners of Peace series,
The Swan Riders,
will be back to continue the story of Greta right after she (spoilery stuff here).
Darla: My last book is one that you can't help but get excited about because it's finally here -
Ashes,
by Laurie Halse Anderson, the final book in the Seeds of America trilogy!!! I was able to read this through Edelweiss a couple of weeks ago, and I haven't really shut up about it since then. Readers, IT'S GOOD!
Ashes
continues the trials and tribulations of Isabel and Curzon, finally escaped from Valley Forge, and on a mission to find Isabel's sister Ruth, who was taken away by their former master years before. Isabel and Curzon brave the swamps and forests of the south to continue their search - but what they find may not be what they were hoping for. Their attempts to find a place in the world while avoiding being recaptured into slavery will take them through many more dangers, and all the way to Yorktown. I can't wait for everyone to read this book so we can all talk about it! Especially my Hamilton fans out there.
.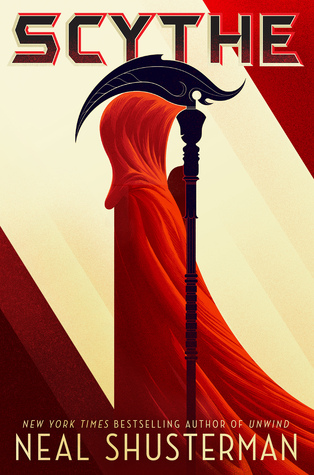 Lovin' that cover!
Derek: My final book is the new one from last year's National Book Award winner Neal Shusterman.
Scythe
is a pure YA title that takes place in a word where disease has been eliminated. The only way someone can die is if they are killed by professional reapers. Two teens learn this new trade by becoming apprentices, and come to find out that once their training is done their first task will be to kill the other one. This kill or be killed novel gives me feelings of the once popular TV series Dead Like Me and the YA trilogy by Gina Damico
Croak
that was out in 2012. Simon & Schuster has a lot of exciting stuff coming out for all readers this coming fall and we are definitely looking forward to it!